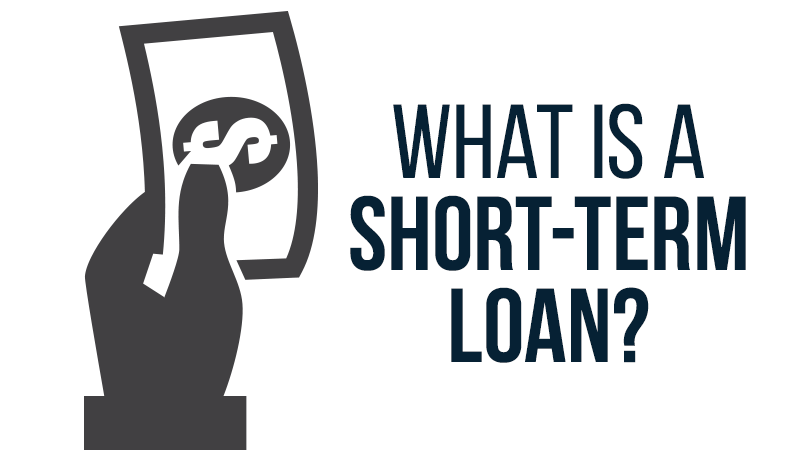 If you work in the business world, you might have heard of a short-term business loan. Though this style of business financing is sometimes referenced in conversation, few people really understand exactly what it means. A short-term business loan is an excellent way to finance a small to medium-sized business. Let's take a look at how this style of loan works and how it benefits businesses.
What Exactly is a Short-Term Business Loan?
A short-term business loan is exactly what its name implies: a temporary lending of money to a business owner that meets his short-term financing needs. This style of loan can make a monumental impact on a small to medium sized business. It can help a business pay for unexpected costs that seemingly pop up out of nowhere.
Others use this type of loan as a means to take advantage of new business opportunities, fill orders or better manage their cash flow. The bottom line is that every business requires money in order to make money. This is precisely why we are willing to extend short-term business loan offers to those in need of quick cash.
Why So Many Businesses Favor Short-Term Loans
A short-term loan has the potential to save a business from financial ruin. Imagine a scenario in which a manufacturer of widgets receives a bulk order for 5,000 units. The business doesn't have the cash on hand to hire the labor or purchase the machinery necessary to meet such a massive order. With the help of the short-term loan, he can borrow money to meet customer demand, fill the orders and pay back the loan.
This is the magic of short-term business loans. Access to this "fast money" really can help a business blossom and realize its potential.
How Short-Term Business Loans Work
Short-term business loans are similar to traditional term loans. The business owner receives a specific amount of cash at the outset of the agreement. He agrees to pay this sum back as well as pre-defined fees across a certain period of time.
The repayment period is typically shorter than a traditional term loan as short-term loan amounts are comparatively small. In some instances, the loan is paid back on a daily or weekly basis rather than a monthly basis.
Short-Term Business Loans Are Available Through MY Company Funding
If you own or manage a business and need money to meet consumer demand, expand operations or keep your business afloat, MY Company Funding is here to help. We are currently offering short-term working capital loans for individuals of just about any credit background.
Applicants with a credit rating of 500 or above will likely qualify for one of our short-term loans. We simply require the completion of an application and the submission of bank statements. If you have any questions about financing options available for your business, reach out to us by calling 740-917-4960.